Wynnstay helps livestock and arable farmers to produce food in a more sustainable, environmentally friendly and profitable way. We provide our customers with high quality products, specialist advice and an efficient service that is industry leading.
Our business is built on the foundation of offering customers the highest standard of customer service and specialist advice, to ensure they can achieve the best return on investment for their enterprise. Our teams from across the business take part in specialist training and development activities to gain expert qualifications relevant to their field of expertise. This ensures that the professional advice that they provide is in line with the highest industry standards.
Our Stakeholders

Engagement channels are well developed for each group, which provide strong two-way communication links ensuring the Board are always cognisant of expectations.
Customers
The Group has specialist teams who are able to offer advice on a range of agricultural matters..
Shareholders
The Board seeks to execute its strategy in a sustainable way in line with our corporate values, Wynnstay THRIVE. We utilise the principles set out in the QCA to use good corporate governance and build trust, communicating updates on financial performance in a timely and appropriate manner. Directors will routinely engage with both institutional and private investors and will seek out opinions on unusual or potentially controversial matters before applying policy changes.
Colleagues
Where the Group aims to attract, develop and reward high quality personnel, and ensure a safe, productive and interesting environment to work in, thus encouraging the highest levels of customer service. The Group has an active Colleague Forum and a senior management "open-door" policy to encourage open dialogue across the business. Senior executives regularly visit all operational locations with due regard to Coronavirus safety and staff are routinely updated on developments through correspondence, newsletters, blogs and meetings.
Suppliers
The Group has a comprehensive network of reliable and supportive suppliers, and seeks to select suppliers who offer sustainable partnerships in order to offer better value to our customers. Product managers regularly engage with suppliers, developing marketing initiatives that align to the commercial objectives of the business.
Communities
Where the Group aims to be an active and positive participant in the local communities in which it operates. Participation in social engagement with various community contacts is encouraged.
For more information on how the Board have considered the implications on relevant stakeholder groups when making decisions can be found in the latest Annual Report and Accounts.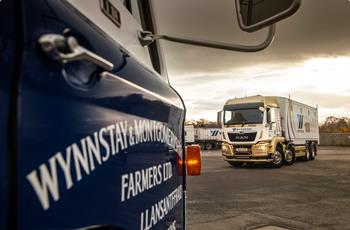 Company History
Founded in 1918, the Wynnstay Group has had a diverse history, up to the present day it continues to grow offering farmers increased services and products to help grow their enterprises.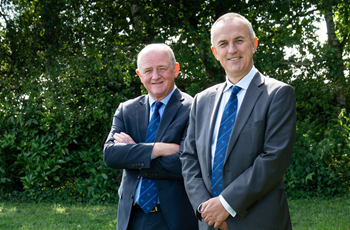 Leadership
Our board is a well-functioning, balanced team led by our Chair, Steve Ellwood, who retains ultimate responsibility for corporate governance. Operating performance of the group is led by our Chief Executive, Gareth Davies.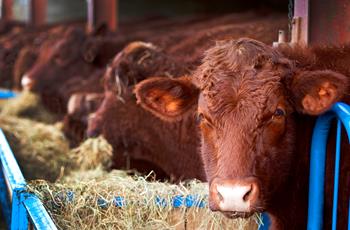 Joint Ventures and Associate Company
Wynnstay has three joint venture companies, Bibby Agriculture Limited, Wyro Developments Limited and Total Angling Limited, and one associate company, Celtic Pride Limited.
The Wynnstay Group
Comprises the manufacturing and supply for a comprehensive range of agricultural inputs to customers across many parts of the UK.